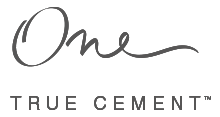 Atriafloor® system's resin meets concrete and Beauty explodes:
presenting One True Cement™, a monolithic floor full of nuances and details,
with a modern and strong character.
Industrial design for urban contexts, with a perfect colour range,
to live in contemporary settings, where surfaces form conceptual containers.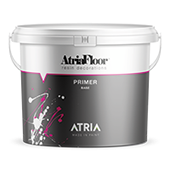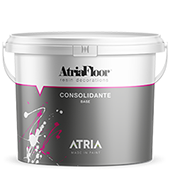 ATRIAFLOOR
PRIMER / CONSOLIDANTE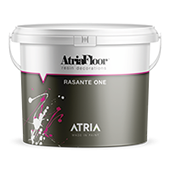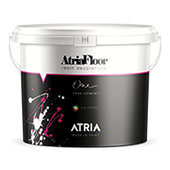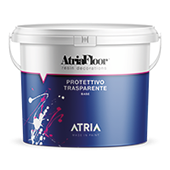 ATRIAFLOOR PROTETTIVO
SHINY or MATTE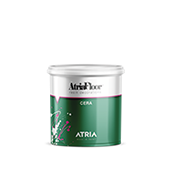 Resina One by Atriafloor is a single component, water based cementitious resin, based on True Cement™ technology.
Thick, with a monolithic cementitious, trowelled, marbled appearance.
ATRIAFLOOR ONE
APPLICATION
PREPARATION OF THE SUBSTRATE
Before applying the Resina One resin, you should adequately prepare the substrate to be treated by applying Atriafloor Primer (on tiles or ceramic) or Atriafloor Consolidante consolidating product (on cement and marble) applying the recommended amount (120 g/m²), with a short-bristle roller. After drying, apply two coats of Atriafloor Rasante One top coat, depending on the degree of substrate unevenness, using the recommended quantity (1 kg/m² per coat).
APPLICATION OF RESINA ONE
After preparing the substrate, apply the first coat of Resina One (about 500 g/m²) using a steel trowel. After drying (2 or 3 hours, depending on temperature), apply the second coat of the product (500 g/m²) smoothing the substrate with short trowel passes (right/left) to make it look even.
NOTE: To get a more contrasted final effect, it is advisable to spread the second coat more. In addition, to further accentuate the True Cement effect, for the first coat of Resina One you can use a darker shade than that of the final coat you have chosen, as in the examples shown below.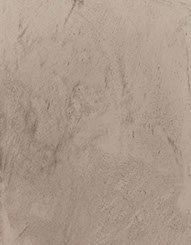 1st coat TRUE021
2nd coat TRUE020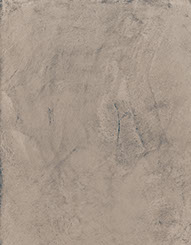 1st coat TRUE003
2nd coat TRUE020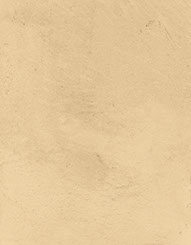 1st coat TRUE021
2nd coat TRUE027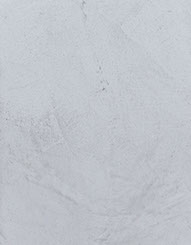 1st coat TRUE012
2nd coat TRUE032
​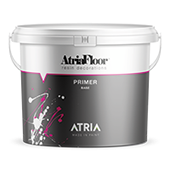 PREPARATION OF THE SUBSTRATE
ATRIAFLOOR PRIMER
​

Application (on tiles or ceramic) 120 g/m²
​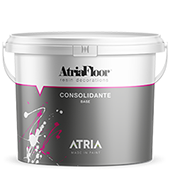 PREPARATION OF THE SUBSTRATE
ATRIAFLOOR CONSOLIDATE
​

Application (for cementitious mortar or marble) 120 g/m²
​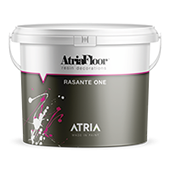 PREPARATION OF THE SUBSTRATE
ATRIAFLOOR RASANTE ONE
​

2 coats (1 Kg/m² per coat) depending on substrate unevenness
RESIN COATING
ATRIAFLOOR RESINA ONE
​

2 coats (500 g/m² per coat)
​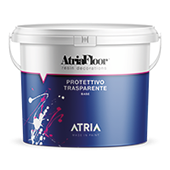 PROTECTION
ATRIAFLOOR PROTETTIVO TRASPARENTE SHINY/MATTE
​

180 g/m² in 2 coats
​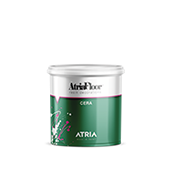 UPKEEP
ATRIAFLOOR CERA
​
30 g/m²
Data sheet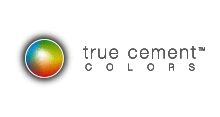 TRUE CEMENT™ Colors
is a special selection of colours for Atria products that use the True Cement™ technology - the original mix of cement, size graded aggregates and special additives - designed by Atria for modern, industrial-design décor for indoor and outdoor urban settings.
AVAILABLE COLOURS:
True Cement™ selection by Atria
Upon request RAL® and NCS® - restrictions apply only to mineral tint - oxides
FINISHING: Shiny or matte with Atriafloor Protettivo protective coating
Trowel application
Ideal for any internal or external horizontal* surface.
Packages available: 5 kg - 20 kg
*For vertical surfaces it is advisable to use Nicole of the DIVA system by Atriathermika - the revolutionary True Cement™ thermal barrier coating that in addition to decorating insulates the wall it is applied on, offers Atria's Wellness-Care Technology guarantee, providing well-being you can really feel and a certified energy savings of 20%.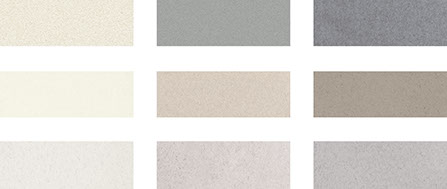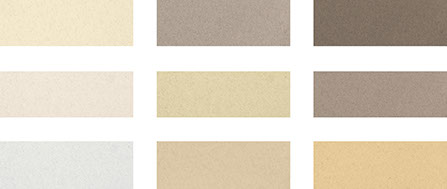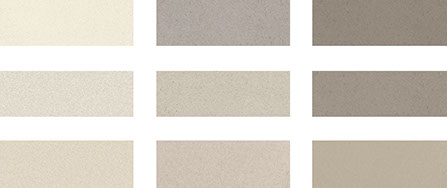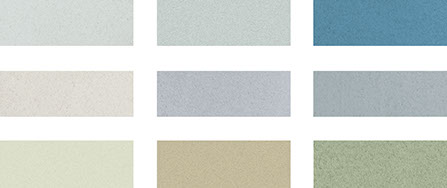 The colours shown in this brochure are for guidance purposes only and shall not constitute an absolute reference.